---
In Focus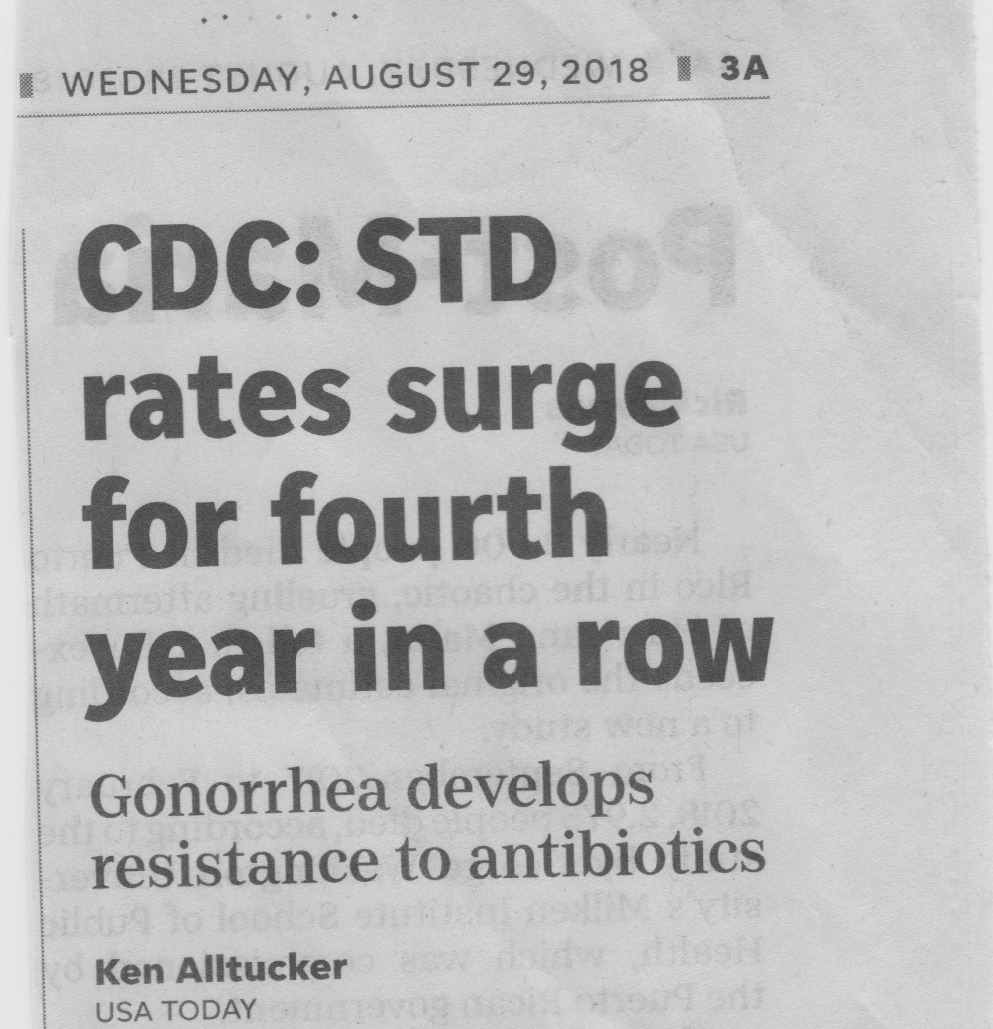 CDC Releases 2017 STD Surveillance Report
Not that long ago, gonorrhea rates were at historic lows, syphilis was close to elimination, and we were able to point to advances in STD prevention, such as better chlamydia diagnostic tests and more screening, contributing to increases in detection and treatment of chlamydial infections. That progress has since unraveled. The number of reported syphilis cases is climbing after being largely on the decline since 1941, and gonorrhea rates are now increasing. This is especially concerning given
› Learn More
---
Featured Blog
STIcking Points The Road Beyond Dean Street Kees Rietmeijer October 10, 2018 Over a decade ago, Heijman and colleaguesfrom the Amsterdam Health Department published an article in the journal Sexually Transmitted Diseasesdetailing the implementation and evaluation of a risk-based, short screening protocol for asymptomatic patients visiting their STD clinic. The short protocol included a minimal sexual and medical history followed by phlebotomy for HIV and syphilis testing and self-obtained urine or vaginal sampling for gonorrhea and chlamydia testing - without physical examination.1 In the Denver STD clinic, we had implemented a similar protocol we referred to
› Learn More
---
Featured Resource
---
What's New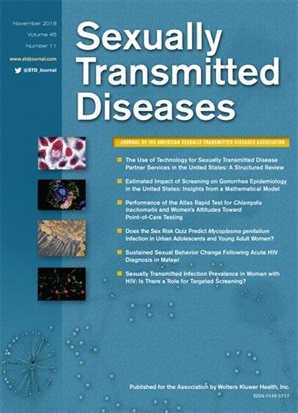 Sexually Transmitted Diseases Table of Contents - November 2018
Current Issue Previous Articles & Issues About the Journal Search Journal A new issue of Sexually Transmitted Diseases is now available online and for download through the iPad app!
› Learn More
Announcements
The 2018 World Congress of the International Union Against Sexually Transmitted Infections (IUSTI) will be held in conjunction with the annual IUSTI Europe conference from June 27-30, 2018 at Trinity College in Dublin Ireland.&nb...
Posted on April 14, 2017
contact: iusti2018@abbey.ie
› Learn More
Save the date! The 2018 National STD Prevention Conference will be held August 27-30, 2018 at the Omni Shoreham Hotel in Washington DC with the theme: "Intersecting Epidemics, Integrated Solutions.
Posted on November 10, 2017
contact: https://wwwn.cdc.gov/dcs/RequestForm.aspx
› Learn More